| | | |
| --- | --- | --- |
| 100 pesos | | 500 pesos |
200 pesos
---
front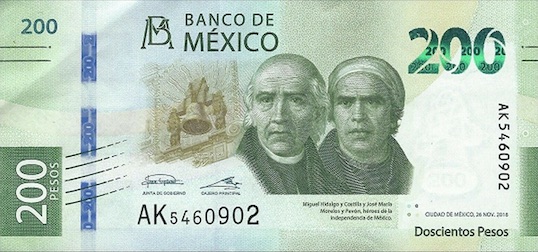 The Independence: Miguel Hidalgo y Costilla and Jose Maria Morelos y Pavon

back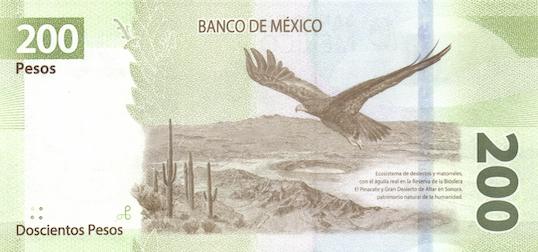 Desert and scrub ecosystem: the golden eagle and the saguaro / El Pinacate and Gran Desierto de Altar Biosphere Reserve

Size : 139 x 65 mm - printed from June 7, 2019 until now
Tipos diferentes
| | | | | |
| --- | --- | --- | --- | --- |
| TYPE | DATE | SERIE | # PICK | PARTICULARITY |
| Type 1 | 07/06/2018 - ? | A - ? | 131 | |
| Type 2 | 30/01/2019 | ? | 133 | Commemoration "25 Aniversario de la Autonomía 1994-2019" |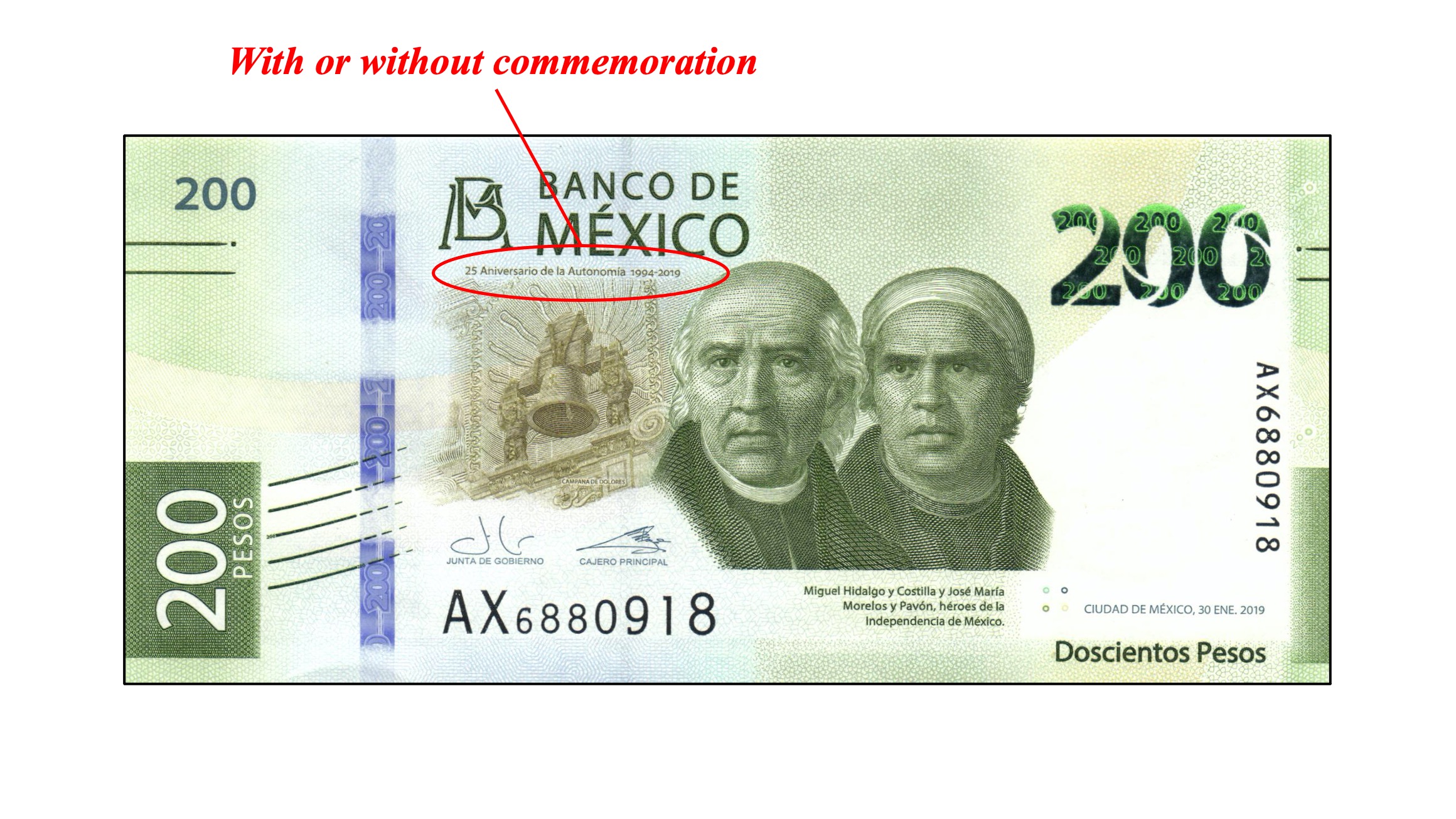 Marks of security :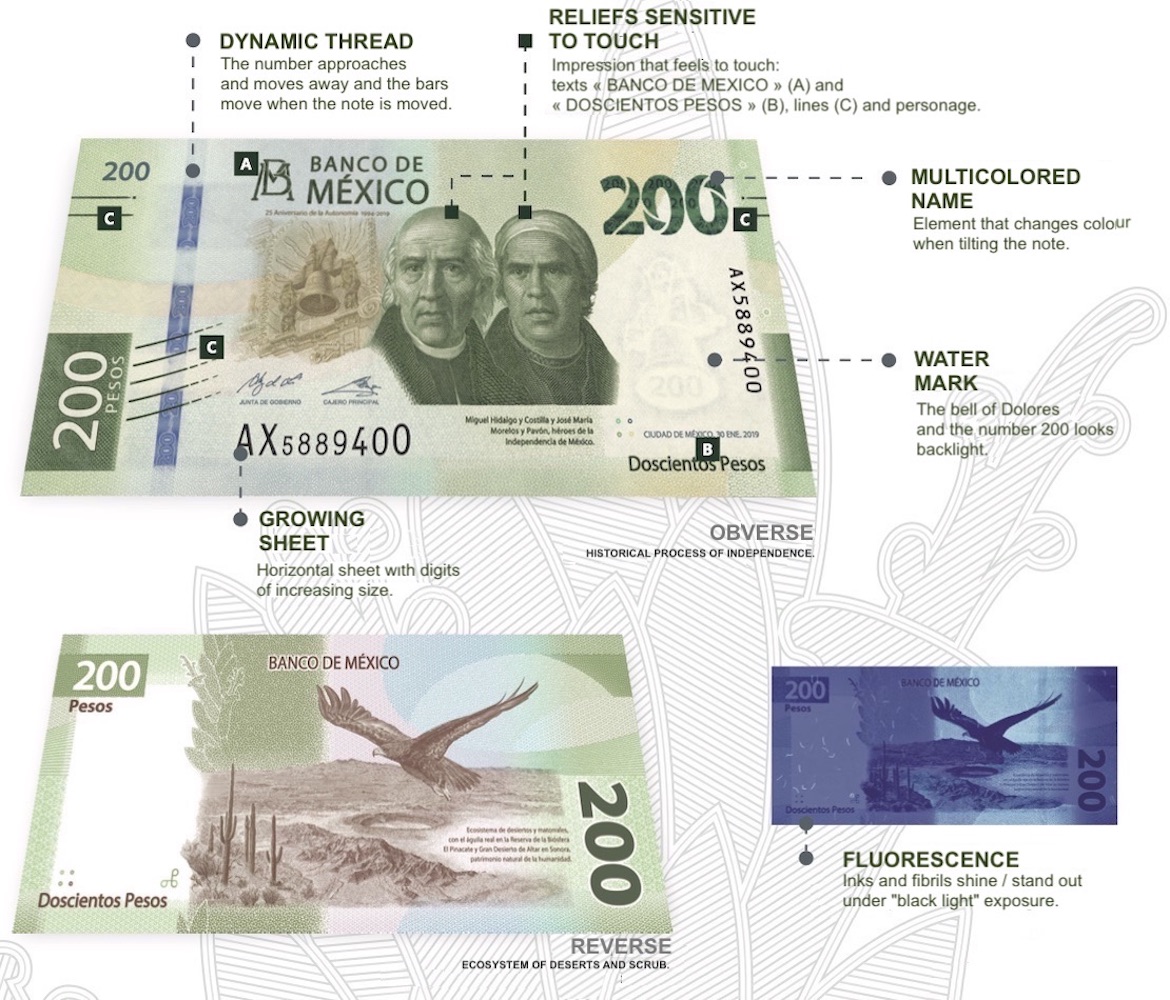 Dynamic thread and multicolored denomination :

The thread has been part of the paper since its manufacture. It is made up of numbers and horizontal bars that move as the banknote is moved. The numbers correspond to the denomination.

The numeral that contains small numbers inside it changes color from green to blue when the banknote is tilted.