50 pesos
---
front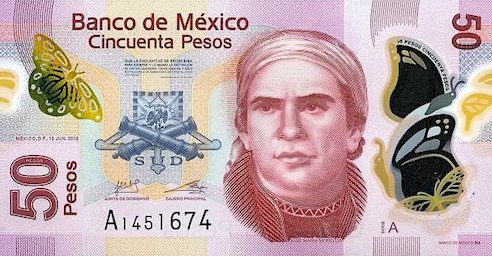 Jose Maria Morelos

back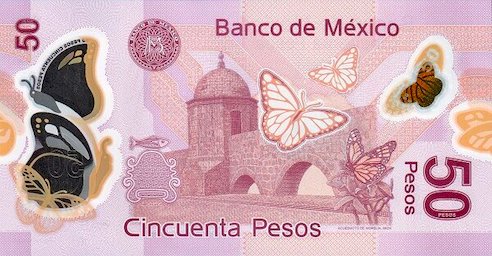 Aqueduct of the city of Morelia, Michoacan

Size : 127 x 66 mm - printed from June 12, 2012 to June 10, 2019
Diferent types
| | | | | |
| --- | --- | --- | --- | --- |
| TYPE | DATE | SERIE | # PICK | PARTICULARITY |
| Type 1 | 12/06/2012 - 07/12/2015 | A - T | 123A a/t | "MEXICO, DF" |
| Type 2 | 12/07/2016 - 10/06/2019 | U - AH | 123A u/ah | "CIUDAD DE MEXICO" |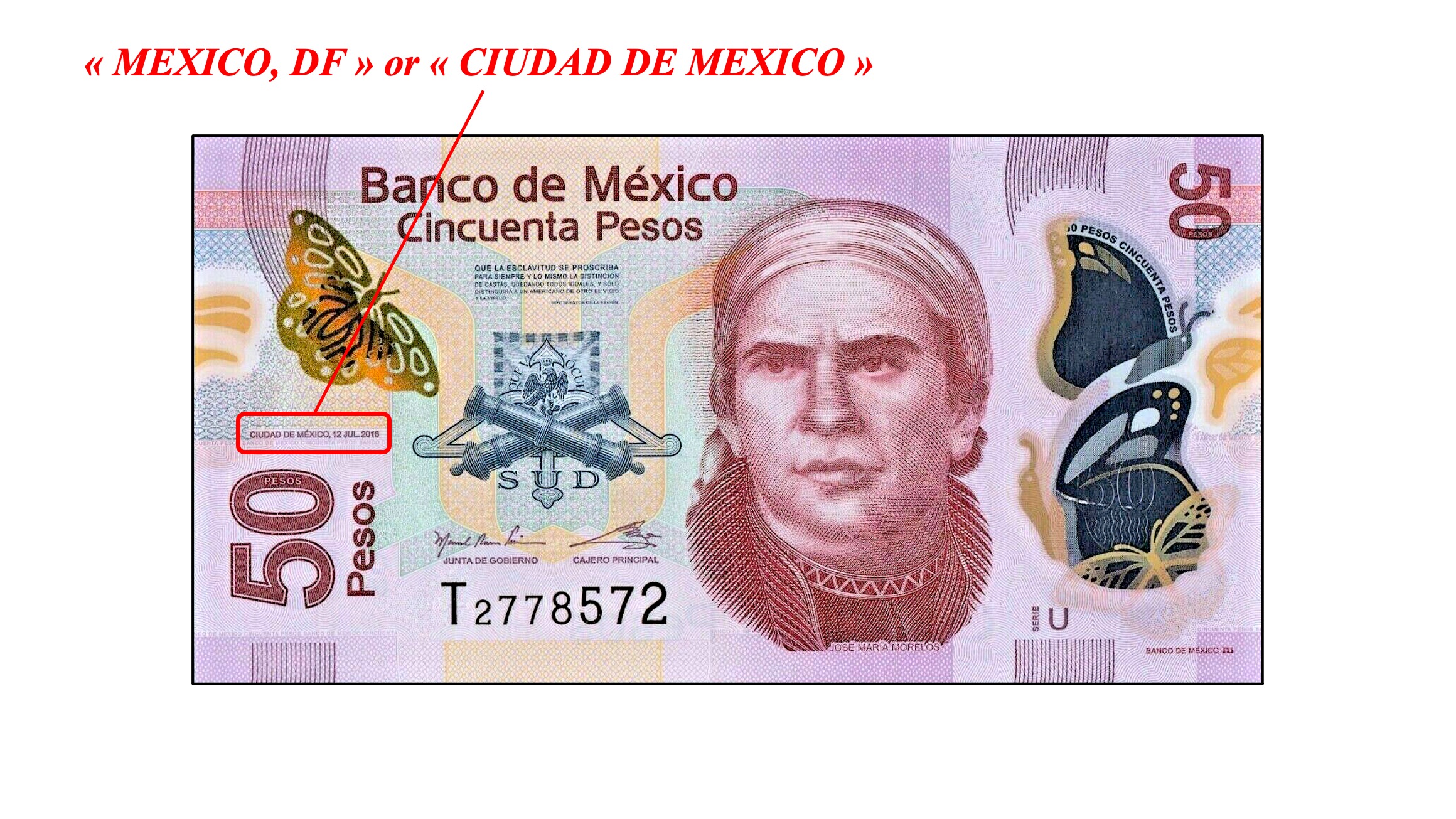 Marks of security :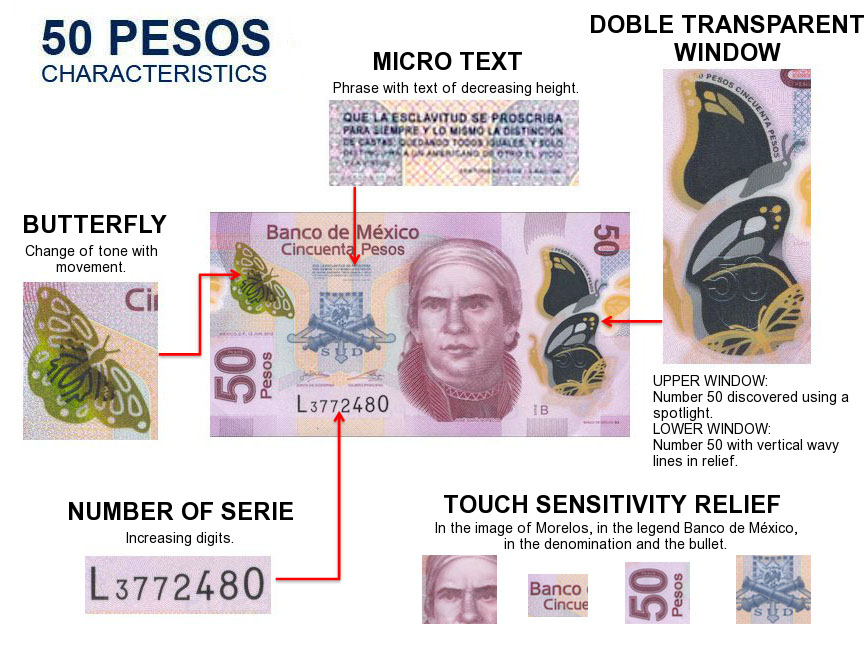 Elements that change color :

In this banknote, the butterfly located in the upper left corner changes color, in which two colors are distinguished divided by a bar that moves when the banknote is tilted. This butterfly is printed on a small transparent window, also in the shape of a butterfly, so the same two-color effect can be observed on the reverse side of the banknote.
Hidden number :

This element is only present in the current design of the 50 pesos banknote of the tenth issue.

In the upper transparent window of this banknote the number 50 is hidden and can be discovered using a point of light.

To see the number, it is recommended to use a point of light at a distance of at least 60 cm behind the banknote and place it at a distance between 10 and 15 cm from the eye.

Warning: Do not use any kind of laser or sunlight.